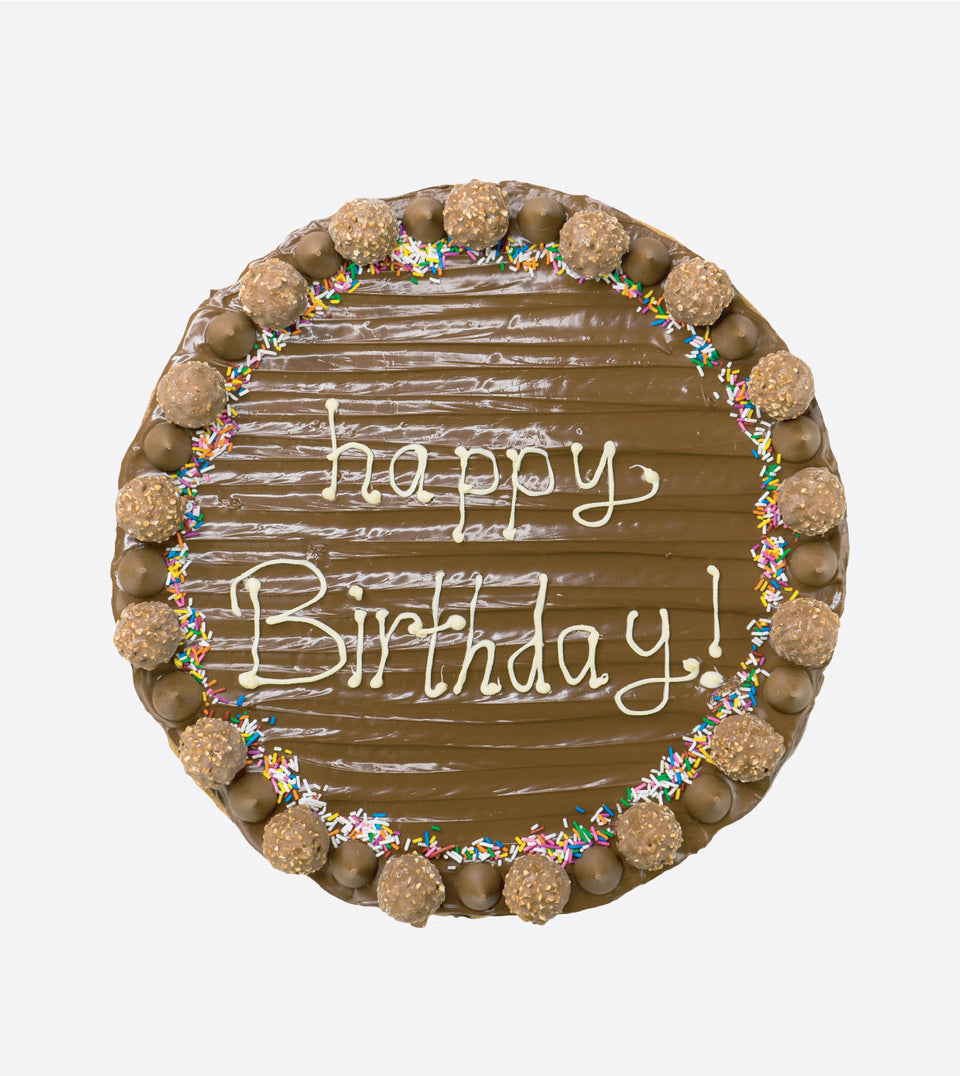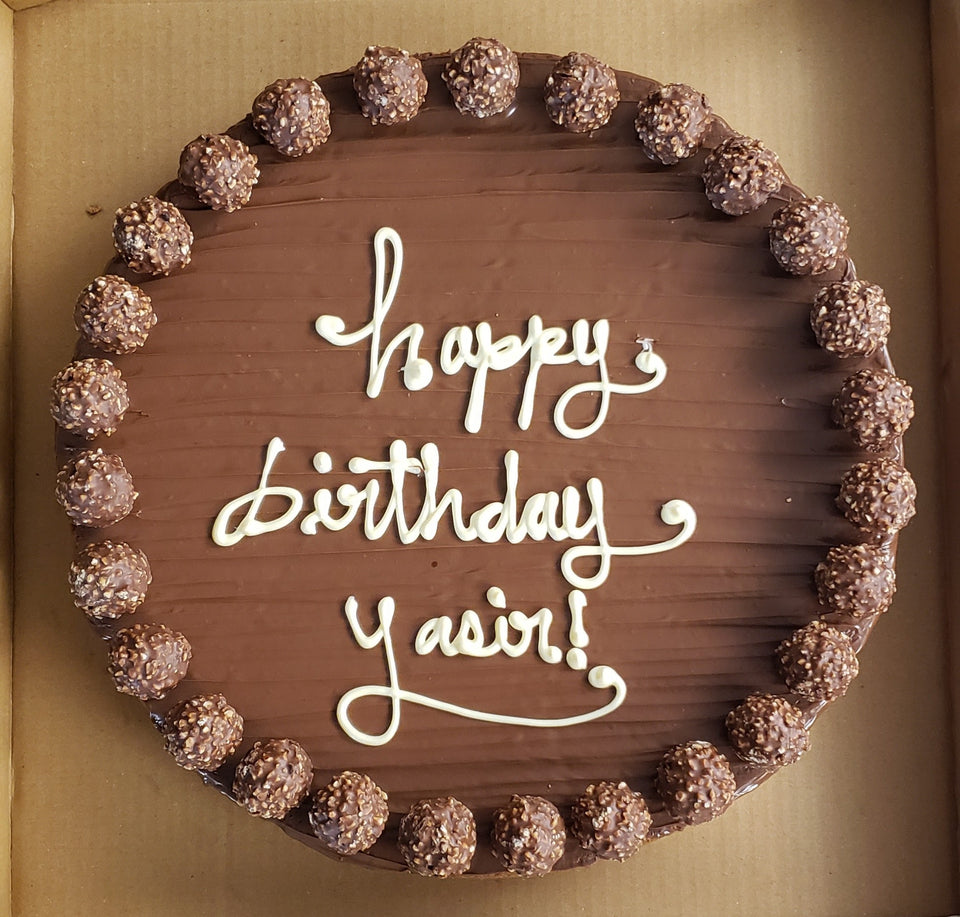 The Showstopper
1
by Golden Crumb
13" classic Chocolate Chip cookie cake. Slightly crunchy with a chewy finish. Topped with a layer of Nutella or milk chocolate and a variety of fan favourite chocolates. Perfect for birthdays, anniversary's, gifts, etc. Please specify writing in the cart section.
Note: This product is not available for postal shipping. This product is available for free local delivery on Friday only. Orders must be placed by Thursday 12:00 PM. If you require a delivery day other than Friday, please email us at order@goldencrumbbiscuit.com
--
Toronto's favourite cookies <3
#BigCookieEnergy
Birthday
I ordered the 13 inch cookie 🍪 for my nephew he loved , he wished it would've been crunchy and thin though.
Perfect gift
I ordered this for my nephews birthday and he killeddd it!
Looked and tasted amazing!
Can't wait to order again
Bought this as a gift for my friends birthday. We were both extremely satisfied by how yummy it was and their amazing customer service