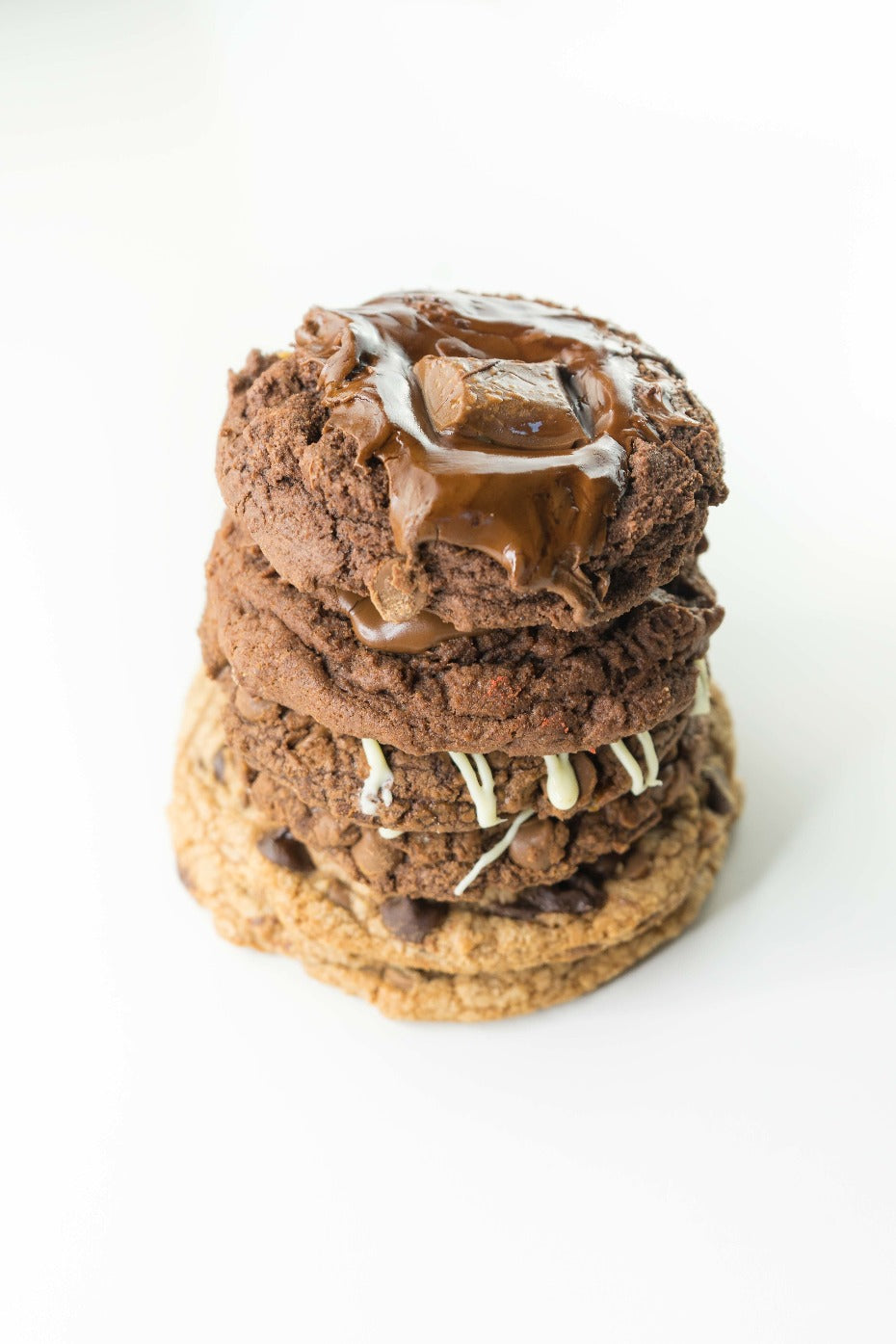 Custom 12 Pack
100
by Golden Crumb
Want to build your own box? Take your pick! Select up to 6 of your favourite flavours straight from our menu and create your own box of a dozen cookies.
*2 of each flavour selected will make up the box* 
Average Size Per: 5-6"
--
Toronto's favourite cookies <3
#BestCookiesinToronto #BigCookieEnergy 🍪
Not just a cookie, it's an experience
The red velvet and pistachio cookies are two of the greatest gourmet cookies I've ever tried. Unlike grocery store cookies where you eat hastily, these Golden Crumb cookies are meant to be savored and... experienced due to it's multilayered texture on your tongue; the chocolate chip, Nutella portions/smell, dough, and the pistachio or red velvet hints. As a result, this is the type of cookie that's meant to be experienced and enjoyed rather than consumed fast and mindlessly otherwise you will miss the joy of these cookies. I recommend these cookies to anyone that's looking to enjoy a premium level cookie-eating experience.
Delicious Cookies!
Everyone raved about these cookies at our meeting. I had people asking me after the meeting where the cookies were from. Thumbs up Golden Crumb!
Amazing
I only tried 4 cookies so far but they were delicious I'm definitely buying more in the future.