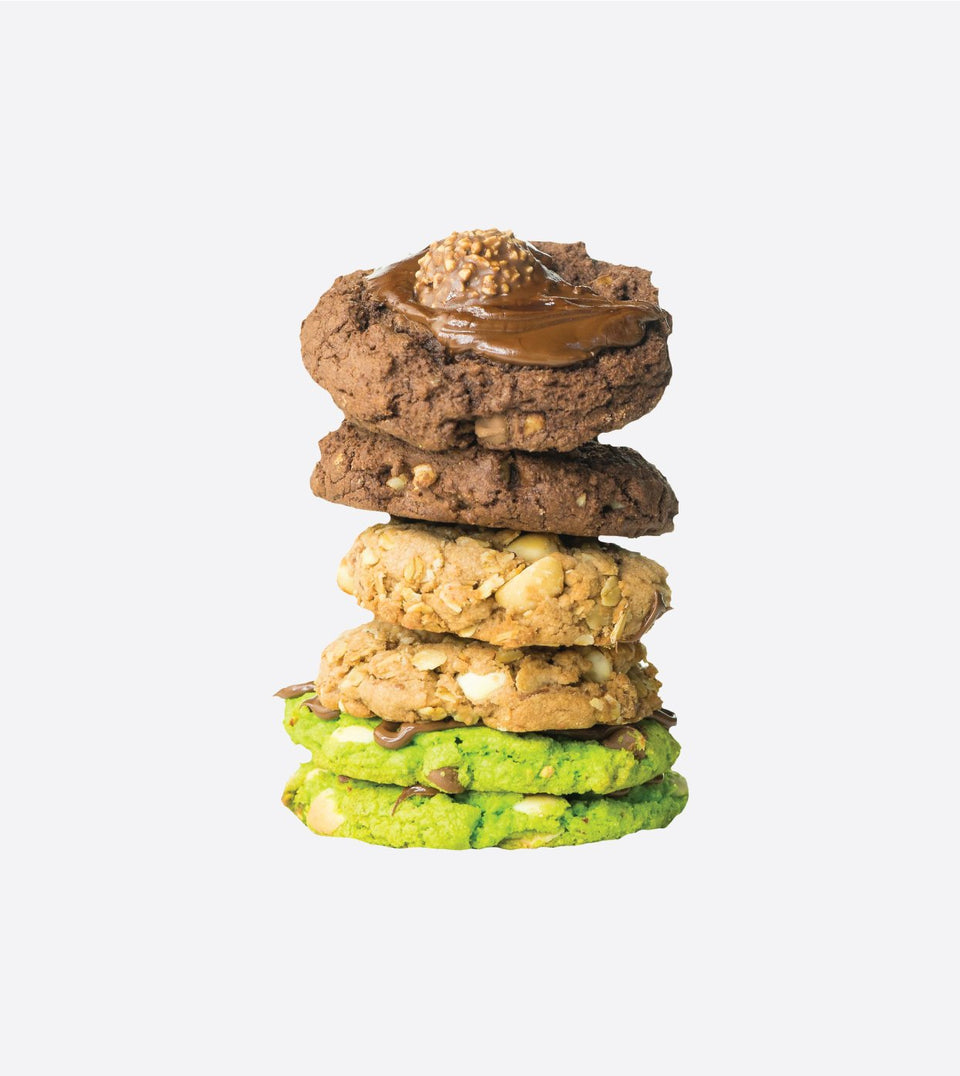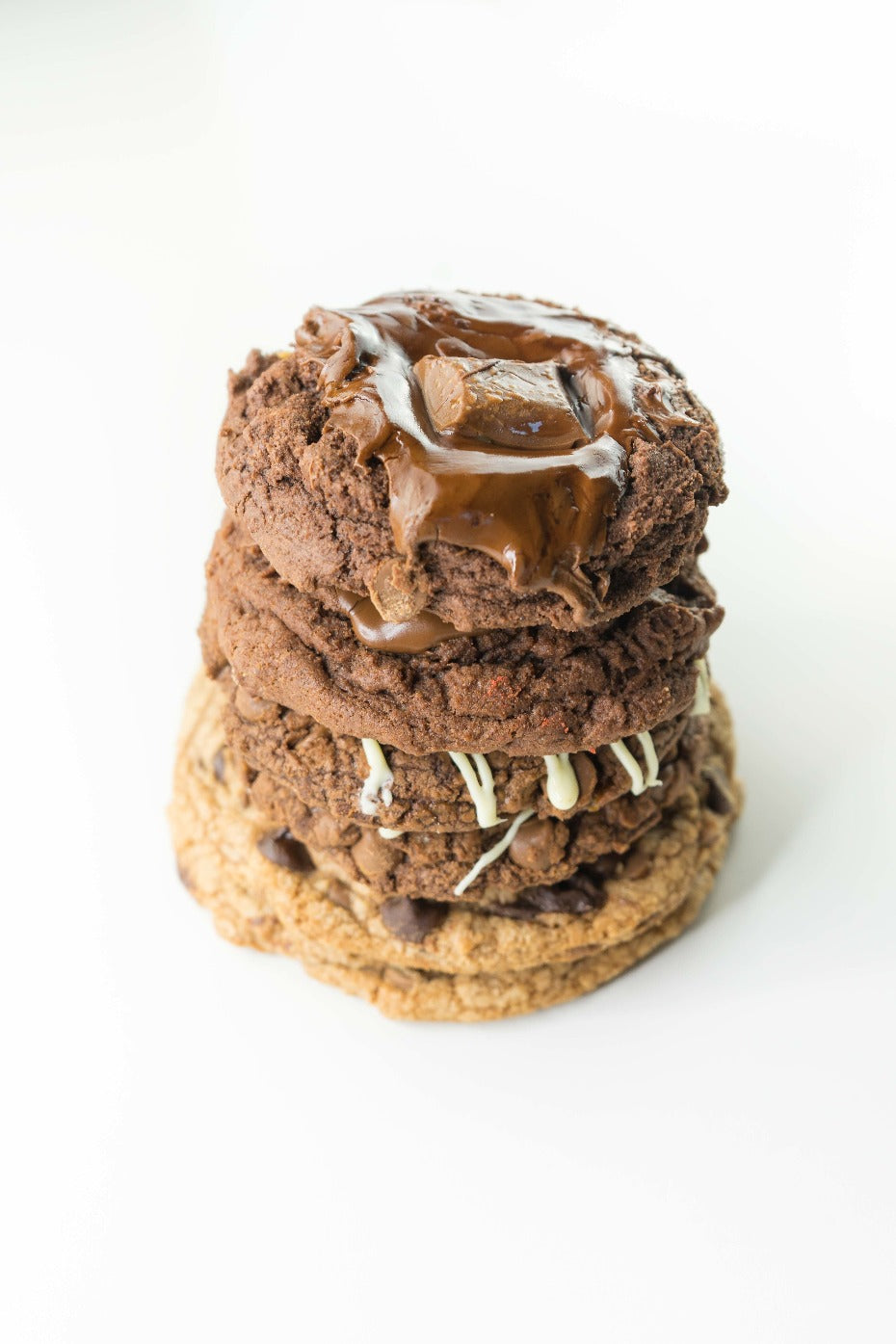 Custom 6 Pack
100
by Golden Crumb
Want to build your own box? Take your pick! Select up to 3 of your favourite flavours straight from our menu. It's gourmet cookies galore, and it's all picked by you! 
*2 of each flavour selected will make up the box* 
Average Size Per: 5-6"
--
Toronto's favourite cookies <3
#BestCookiesinToronto #BigCookieEnergy 🍪
Amazing as always
Discovered them during the pandemic and loved it then, met them in person at the Muslim fest and decided to get their cookies again. They never disappoint!
Delicious - but not exactly what I ordered
The cookies were very delicious but I received 4 pistachio flavoured cookies instead of 2 and the chocolate chip Nutella flavour was missing. I would order again just hope the order is correct. :)
Yum
Each cookie is so decadent and flavourful. Chewy and soft. Delicious flavours.
Yummy!
Thank you for going out of your way to deliver. Love your cookies. <3
Delicious
Tasty & Delicious - even for the picky eaters in my house.