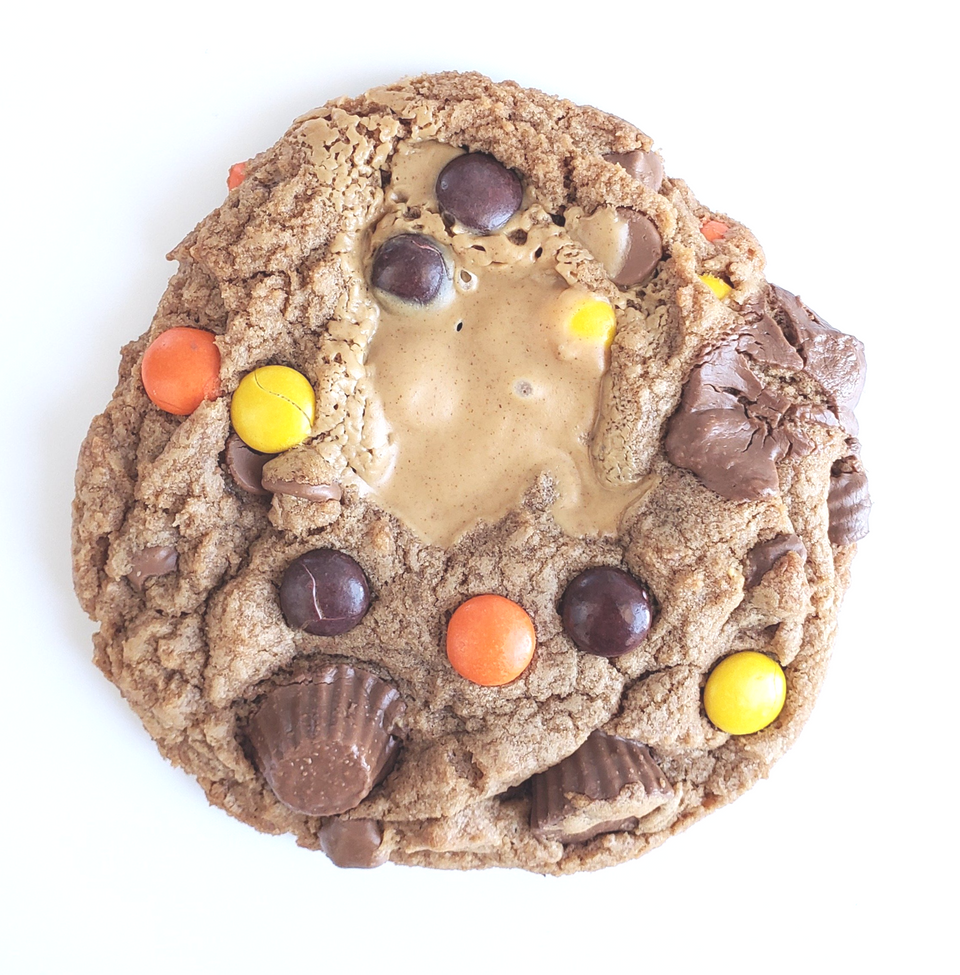 Reese's Peanut Butter Cookies
-100
by Golden Crumb
For all the REESE lovers out there, this cookie has it all. Our premium dough is loaded with Reese's Mini chocolates, Reese's Pieces, and stuffed with peanut butter. All ingredients come together for an aesthetically pleasing and perfectly chewy finish. 
Average Size Per: 5-6"
--

Toronto's favourite cookies <3
#BestCookiesinToronto #BigCookieEnergy
Amazing
Amazing cookies can't wait to buy more
Peanut butter heaven
Reese's is my most fav candy and you must be a Reese's pb cups lover to LOVE this cookie! And you'll love the perfect sweet salty hit if that's your jam.
Call me Reese's
So f******* good.
Chocolate, call me Reese's
Can't catch me without the piece 🎵
WOW
I am a huge peanut butter fan and these are sooo good. Perfect amount of peanutbutter and reeese bits.