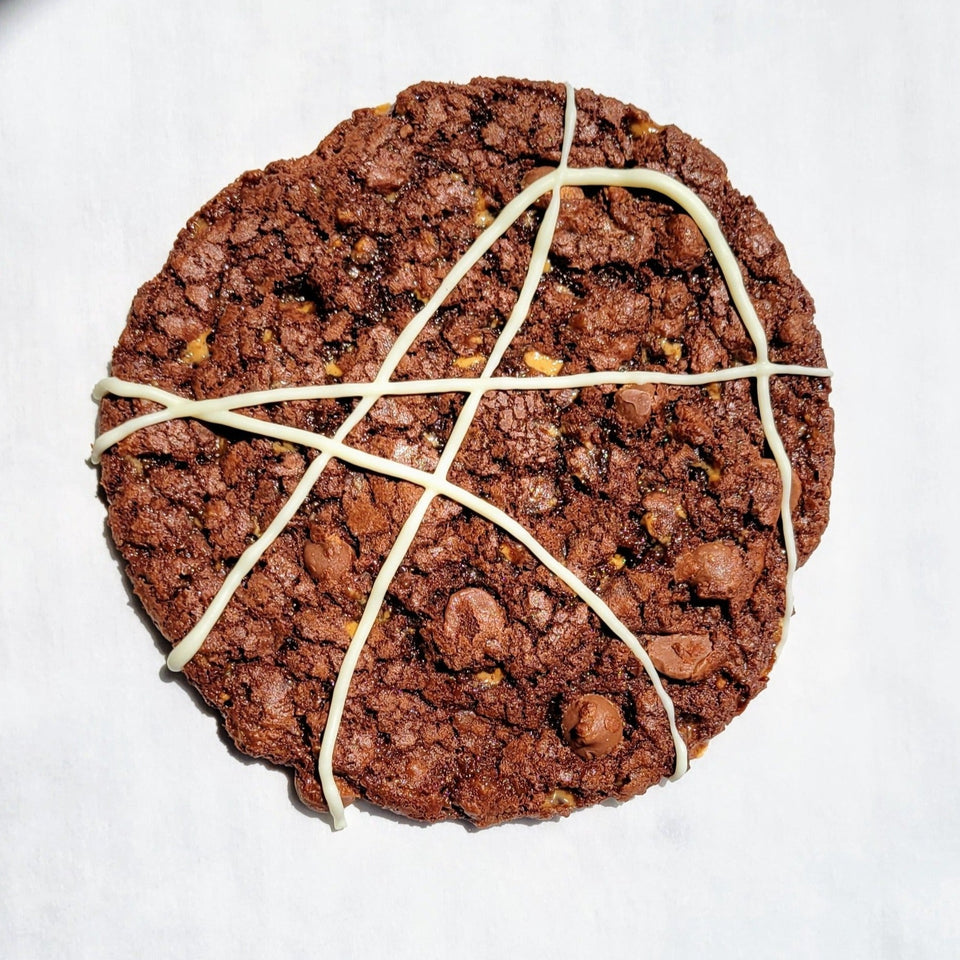 Double Chocolate Toffee Cookies
100
by Golden Crumb
Jumbo triple chocolate cookie made with real toffee bits and finished with a Callebaut white chocolate drizzle. This cookie is on the thinner side and the addition of toffee bits makes for a perfectly subtle crunchy bite. 
Average Size Per: 5-6"
--
Toronto's favourite cookies <3
#BestCookiesinToronto #BigCookieEnergy
Love these!
The skor cookies are amazing!!!