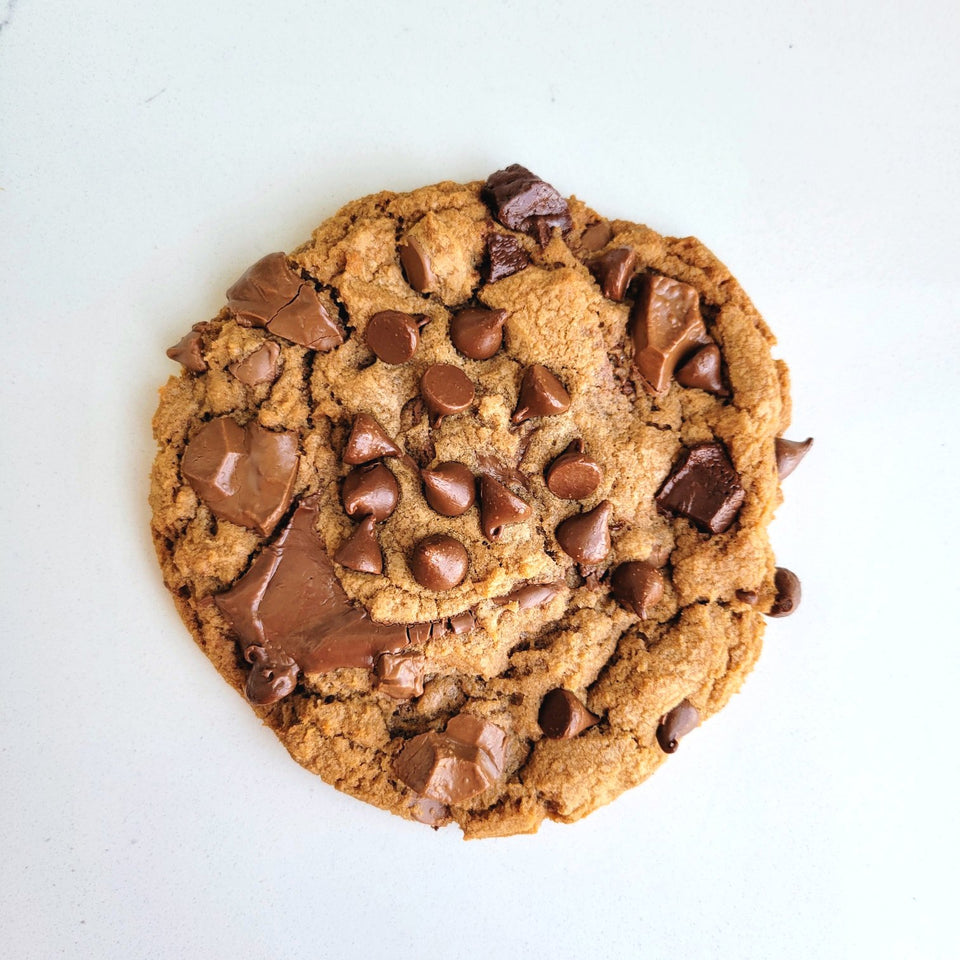 Chocolate Chip Nutella Cookies
100
by Golden Crumb
A little twist on the classic chocolate chip. Jumbo chocolate chip cookie made with caramelized browned butter and stuffed with a reasonable amount of Nutella. We load these bad boys up with 4 types of chocolates chunks and chips  ranging from dark, semi-sweet to milk! 
*For Classic Choc. Chip Cookies (no Nutella), please specify in the cart section when placing an order*
Average Size Per: 5-6"
--
Toronto's favourite cookies <3
#BestCookiesinToronto #BigCookieEnergy
Nutella
A chocolate chip lover's dream. A must try. It's sweet and loaded with chocolate, including good ol' Nutella with a hint of saltiness. My family inhaled these!
Delicious love it
I love this cookies exact what I looking for
And one thing don't put the salt otherwise all good 👌👌
Delicious and Always Fresh!!
Love these cookies so much! Super soft with just the right amount of Nutella and chocolate chips. Highly recommend this to all chocolate lovers.